Careers

Our continued success is dependent on our ability to attract, motivate, empower and retain talent. TekBiz Solutions has maintained a long-standing commitment to equal employment opportunity for all employees and applicants for employment.
TekBiz Solutions is filled with smart people, each of whom are actively involved in helping industries across United States do something better, more efficiently and more productively. Join us in helping to build a smarter planet in your own unique way.
Whether you're fresh out of college, or an experienced professional, TekBiz Solutions is the place to be. Here, you can cultivate your expertise, use your knowledge to the fullest extent, or re-invent yourself, without ever having to leave the company.

Please Contact Us for Jobs.
For immediate consideration please forward your resume to
hr@tekbizsolution.com or call/text 561-900-4690
Our Current Open Positions are as follows:
Entry Level Business Analysts:
Entry-Level Business Analysts sought by FL based IT co. with Bachelors/Masters of Business Administration/Comp Sc/Comp Eng/Info Systems/Technology mgmt/ Electrical Eng Or Management to optimize and implement business strategies and improvements using data driven decision-making
Translate business requests into technical flows and database specifications using MS Excel and SQL Server based databases; examine portfolio level data and models; process modeling tools and techniques;
Develop basic SQL Queries and analyze data,
Documentation of client requirements, solution design, and other information to support the implementation of products,
Work in collaboration with the Solution Architect and Project Manager to help guiding the client to a solution that will meet the requirements while aiming to stay within the boundaries of the project timeline, budget and technical solution complexity.
Assist clients in preparation for deployment including pre-requisite process and policy changes, change management, data preparation, and user training.
Sr.Business Analysts
Act as the liaison between the business and IT organizations to provide business critical or complex technical solutions that meet user needs.
Responsible for writing Product Requirements Document and functional specifications.
Identify project interdependencies and communicate requirement/scope issues and participate in driving them to resolution for inclusion in the functional specifications.
Lead design sessions in prototyping the system for the purpose of enhancing operations and workflow.
Execute the product road map, designs and communicates functional requirements to technical/development resources.
Maintain and update to date view of the business capabilities in assigned domains. May supervise up to three business analysts.
Bachelor's degree or its foreign equivalent in Business Administration, Computer Science, MIS, CIS, Computer Engineering or closely related field and 5 years of experience in business and functional requirements elicitation, translation and documentation in any business /product/process analyst occupation.
Information Technology Project Managers
Responsible for managing the project plan, issues, analyzing risks, producing status reports and communicating them to stakeholders.
Create and maintain project timelines/milestones. Maintain IRAAD's and decision logs to track key decisions and impacts.
Work in large, complex, matrix teams to manage project timeline, project scope and project/program financials.
Lead internal review sessions to discuss issues and questions related to requirements documentation; work with business stakeholders to review and resolve issues.
Perform data analysis, using in-depth knowledge of relational databases. Provide explanation and information related to data analysis findings to both the project team and business stakeholders. Support all phases of the software development lifecycle (SDLC).
Communicate with many levels of the organization, business stakeholders/SME, project managers, system architects and quality assurance regarding issues, dependencies, risks and progress. Conduct demo sessions/presentations to senior management to communicate progress and demonstrate deliverables.
Focus on workflow analysis & design, business process reengineering, user interface design, and process flow modeling. Plan and direct the work of other IT professionals.
May supervise up to four systems analysts/business analysts/developer.
Entry Level Quality Analysts:
Create QA test plans, test cases, test scripts, test matrices, and release notes.
Perform functional, regression and verification testing on all web-based systems and related functionality. Participate in testing in regular sprint cycles and high-profile impact projects.
Document and track core product defects during the testing process. Review and manage bugs reported in internal tracking system and facilitate the resolution of issues with the QA team, development, databases, product development, business sponsors, and systems engineering.
Compile QA quality metrics, tracking and status update reports on a regular basis and distribute to designated sprint team members
Entry Level J2EE Developer:
Experience in software design and development, including three years of practical Java programming experience.
An understanding of J2EE design patterns and best practices , Session Facade, DAO, Business Delegate, etc.
Experience with, CSS and Java scripts
Experience with MVC based frameworks, preferred Struts.
Experience with persistence models like DAO or Hibernate
Proficiency in SQL and relational database technology – the ability to write and understand complex queries
Experience with EJB, strong understanding of EJB transaction management
Sr. Systems Analyst
Sr. Systems Analyst, Bachelor deg. + 5 yrs. Exp., M-F, 9am-5pm, Gather req. & analyze data; design, develop, implement & test software apps using BI, BO, Hana, & ERP packages;
Develop ETL PL/SQL objects & SAP Java Connector programs to extract data; Use OLAP & OLTP tools to design & build data models;
Design & develop reports, frameworks, dashboards, web portals, KPIs, & data extractions in SAP/BI/BO;
Design & implement BI & ETL solutions for data modeling, complex BO/BEX reports & create custom datasources;
Design & develop using BI, BO, HANA, BPS, BPC, BODS, ETL, CRM, FI-CO, SD, MM, Datawarehouse, PL/SQL, Oracle, Java, J2EE, Siebel, Salesforce; Develop & support programs for data migration objects into SAP System;
System integration, UA testing, Cutover, Deployment & Post-implementation support. Skills: ABAP, ECC, FI-CO, SD, MM, CRM, Datawarehouse, PL/SQL, Oracle, Java, J2EE, SYBASE
CRM Functional Consultant
Customize CRM to suit business needs
Configure workflows, forms, views, and relationships
Create workflows, business rules, wizard-based reports
Requirement: any major including business, IT, healthcare or non-technical
CRM Developer
Everything in CRM functional consultant
Write plugins and workflows using .net using CRM SDK and web services
Write reports using SQL reporting services
Create custom application using Silverlight, css, HTML5 and .net
Requirement: any major including business, IT, healthcare or non-technical with experience in .net
CRM Business Analyst
Gather requirements for client implementations and conduct gap analysis based on CRM know how
Work on RFP process to run pre sales meetings
Requirement: any major including business, IT, healthcare or non-technical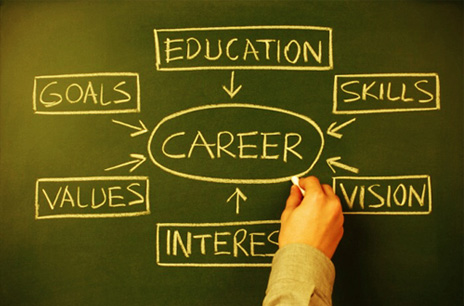 Masters degree in Business Administration, Management Information Systems, Information Technology, Computer Science or a closely related field.
Job Location:
Our Corporate Office and unanticipated job locations throughout the USA. Requires travel/relocation to client sites in different states in the USA
For immediate consideration, please forward your resume to hr@tekbizsolution.com or call/text 561-900-4690